Eco school - As a school we are committed to ensure that our school is an eco-school. In September 2022 we were awarded the Eco Schools green flag status. Students formed an eco-committee and set up an action plan of activities that they would introduce into the school to make it more environmentally friendly.
Pupils collaborated with the Geography Department to conduct an environmental review, assessing how eco-friendly the school is. They reviewed everything from the school's recycling practices, to energy usage, to how environmental themes are covered in classrooms. Building on their findings, the pupils and staff planned a year of activities that would up their green-credentials. The group connected their work to 3 Eco-Schools topics: Energy, Litter and school grounds. Students are taken into the local area to complete litter picking activities and we emphasise the importance of taking pride in the local area We are very proud of their achievements.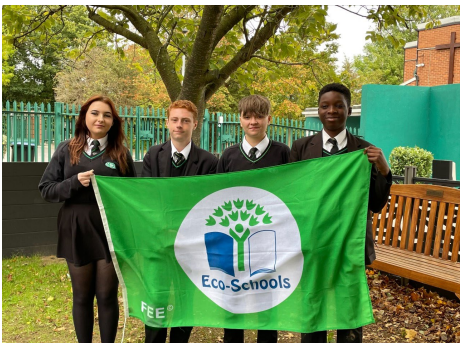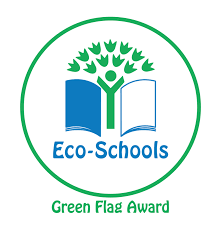 RHS Five Star Gardening School: As a school we are committed to encouraging students to understand the importance of the outdoors and students are able to regularly take part in gardening and nature activities. Students have helped local park rangers to tidy up Jubilee Wood, set up bird boxes around the school pond and help with planting on the school site.
We also feature on the RHS Campaign for School Gardening website, where you can read more about the contributions that we have made as a school to the Coundon Park Peace Orchard: https://schoolgardening.rhs.org.uk/Coventry-Peace-Orchard. Students help to tidy up the park at different points throughout the year and each July Year 7 attend a Peace Picnic. Students at the school are heavily involved in the upkeep of the Peace Orchard, with jobs including pruning the apple trees, cutting back the wildflowers, planting spring bulbs and litter picking. More recently we have set up a project with city-based group 'Creative Kindness' where students created sustainable decorations to hang in the trees. As part of the Coventry Peace Festival, on Sunday 6 November 2022 the community were invited to the orchard to hang hundreds of peace ribbons and share their messages for peace.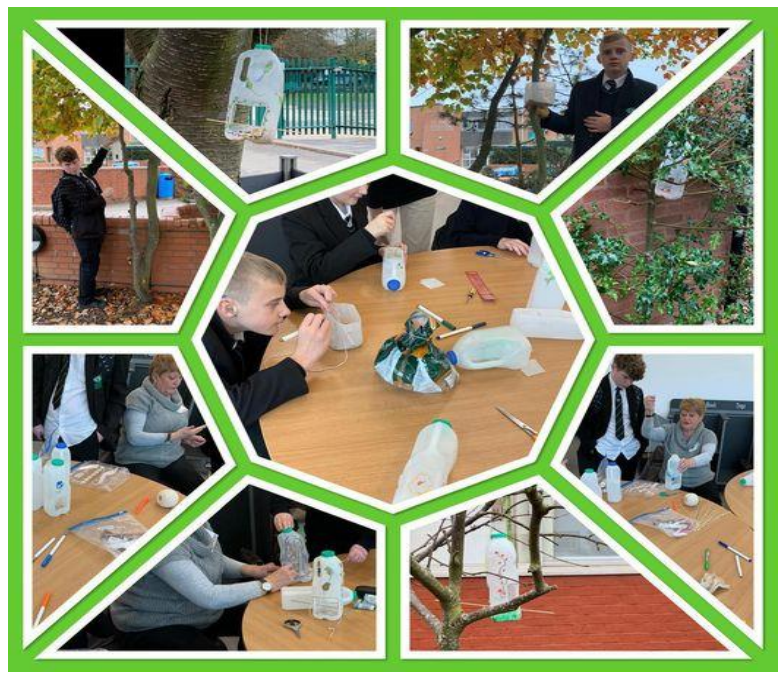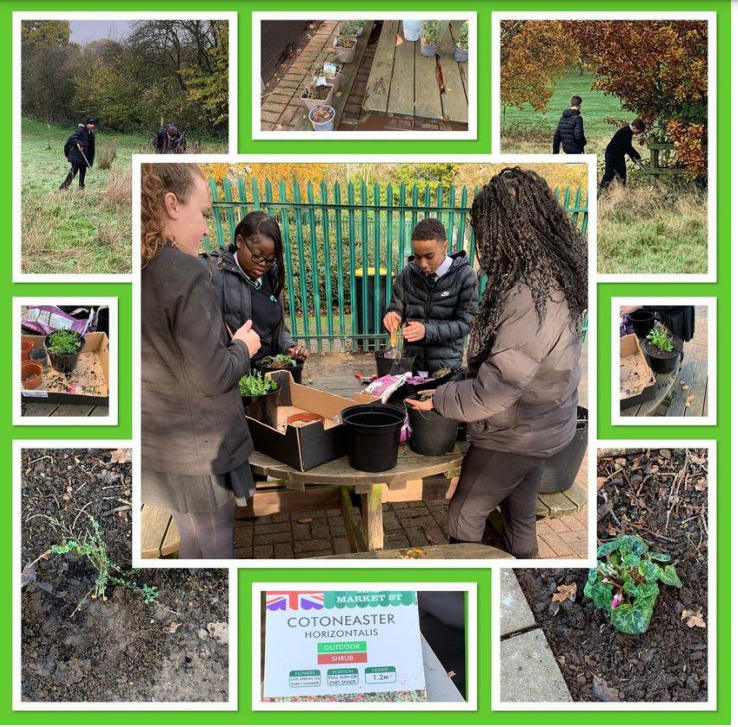 Memory Lane Café: Students have been working hard at our Thursday morning memory lane café. Students provide tea/coffee/cake for the visitors, which takes place at St Thomas' Church every fortnight on a Thursday. Students also created activities, crafts and quizzes for the visitors to take part in. Our visitors have thoroughly enjoyed the event and its great that students have had the opportunity to give back to the local community.