Extracurricular activities at Cardinal Newman
At Cardinal Newman Catholic School our core ASPIRE values are at the heart of everything we do. We are very fortunate to be able to offer an extensive range of extra-curricular activities and we encourage all students to take advantage of this offer. The extra-curricular activities aim to:
Create opportunities for personal enrichment.
Motivate individual students according to their needs and interests.
Allow student's the chance to learn and develop new skills and perhaps discover a new talent.
Instil student's with a positive attitude toward themselves, school and learning outside the formal curriculum.
Raise self-esteem and support students to establish new friendships
Support student's in building their confidence and resilience
Extend their learning and raise achievement
Develop student's strength of character
All students are welcome to take part regardless of their ability, age or needs and all equipment is provided for activities.
The extracurricular timetable is updated each term and can be found below. Posters are also around school to highlight the activities available.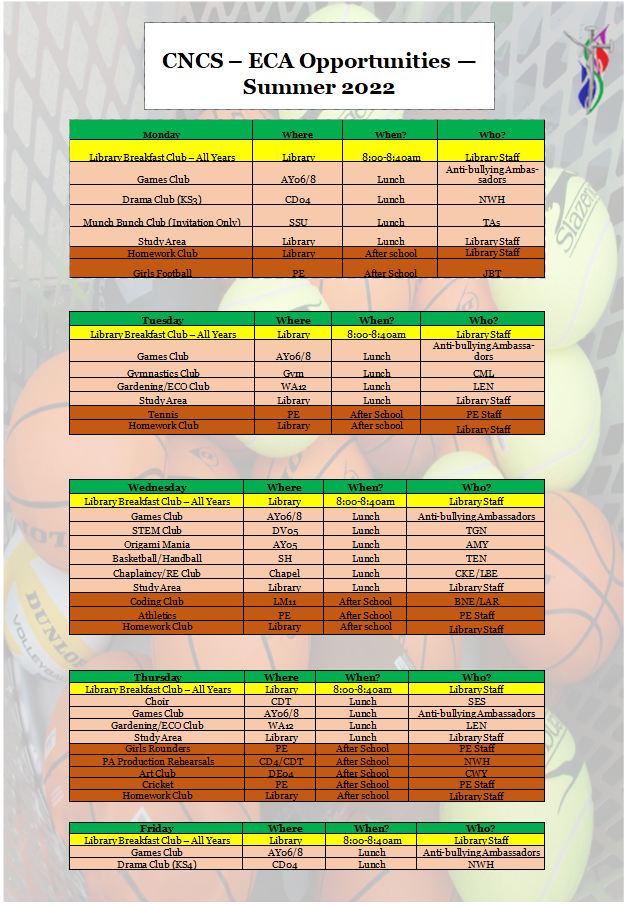 Please click the link below to see the form in full.