Welcome to the Psychology Department!
Head of Department: Ms Suzanne Gill
Email: Suzanne.gill@cncs.school
My name is Ms Suzanne Gill and I would like to warmly welcome you to the Psychology Department! I am the sole specialist teacher of A level Psychology and also the Head of Department. I do hope that you will find the information outlined below useful and please do not hesitate to contact me if you need any further information.
Curriculum intent Statement
The Psychology department's aim is to study human mind and behaviour through the AQA A' level Psychology specification. The course itself offers an engaging and effective introduction to Psychology, so students are not expected to have any prior knowledge of the subject. Students will learn the fundamentals of the subject and develop skills valued by Higher Education and employers. Students are encouraged to be aspirational and aim high from the very beginning of the course so that they may achieve at their very best.

The course content is organised so that knowledge and skills are gradually built upon, using a variety of learning techniques. Students will be expected to engage in discussion about often sensitive issues, with respect and integrity. During the second year, the students will be expected to work more independently and confidently as the academic demands become more challenging. This gradual increment in academic demands will enable the students to empower themselves to be 'made for greatness'.

Psychology students at Cardinal Newman Catholic School will learn a variety of skills including analytical thinking and improved communication plus many more that will prepare them for an exciting future with the possibility of a range of fantastic careers

Homework
Homework will be set via the online learning platform once a week for each class. Sixth Form students are expected to complete at least 5 hours of homework a week.

Equipment
Students should have an A4 Lever arch folder, folder dividers, plastic wallets and a pencil case which they should bring with them to every lesson. Each unit of work will require a separate folder.
The Class teacher will also have an assessment folder for all students for any assessed work to be stored in.
Students will be issued with a course textbook at the start of year 12 and year 13, along with a revision guide. Students may wish to purchase supplementary textbooks which can be recommended to them if required.
Year One textbook Year Two textbook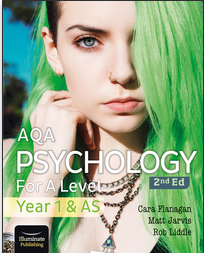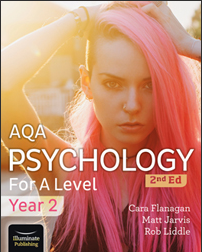 Curriculum Enrichment
There is the opportunity to attend a 'Tutor2u Revision workshop' in year 13 to support revision for the A' level examination. This has been a successful trip for previous students which has helped with their academic progress.
I also offer Period 6 revision sessions to support with student intervention and progress.
Links
Exam board link:
A Level – AQA Psychology:
https://www.aqa.org.uk/subjects/psychology/as-and-a-level/psychology-7181-7182
Link to 'resources for revision' doc - see below
Link to 'Learning Journey' doc - see below