Students and staff are encouraged to provide the library with any good reads they have discovered lately. Most reviews and recommendations will have generally come from books that have been borrowed from the school library. Included, however, will also books that have been read from various sources.
Please see the following recommendations and reviews by students and staff.
January 2023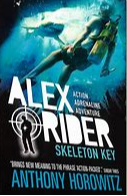 Alex Rider (Graphic Novel) – Anthony Horowitz
If you don't like reading normal books and you like a fighting style then try Alex Rider. He's an ordinary boy that goes on missions after his uncle dies. If you want to know more then read Alex Rider.
Cortez (Year 8)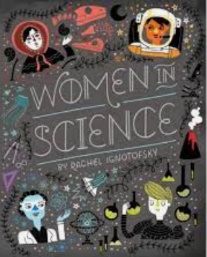 Women in Science – Rachel Ignotofsky
This book is about 50 fearless pioneers (who were women) who changed the world. It sets an example to every girl in the world that women ca be successful – you just need to work hard. It shows how women suffered by sexism to get jobs they were passionate about. I recommend this book to girls in secondary school all the way up to women in their late forties. This book would motivate this age group to persevere and to not stop doing what they love. This book would also inspire people to become successful people. Rating: 5 stars.
Sharuga (Year 8)
Once Upon a Broken Heart – Stephanie Garber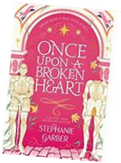 If you like the genres of romance, fantasy and a little detective story then you will definitely like this book. Also, if you're like me and want to try something new this book will do just fine too. This story has a lot of plot twists, character development and most importantly it's not a typical story. Therefore, I highly recommend you read it.
Kateryna (Year 8)
Student Librarian
Red Leaves – Sita Brahmaechan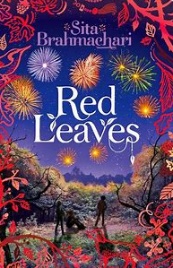 This book is about how two children. Aisha, who was separated from her conflict-devastated home and now soon to be separated from her foster mother, and Zak who cannot cope with his parent's divorce. With the happening of these two separate events they find themselves supporting each other as their lives become linked. This accurately pinpoints some refugees' points of view with added happiness, the perspective makes sense for a child that age, yearning for family, yearning for home. This book moved me by the friendship they have. This is definitely a recommend for me!'
Anushka (Year 8)
Student Librarian
Twlight Robbery – Frances Hardinge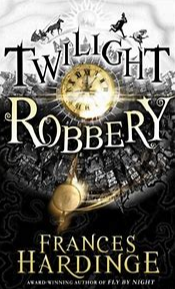 'This is an amazing book in which a child, Mosca, who is immediately shunned by her name and her corresponding Beloved, Paltipattle, he who orders the house flies and other small flying things. Mosca and her acquaintance, Eponymous Clent, child of Phangvotte, go to Toll in hopes to go far away from the rebel town Mandelion, whom they helped revolt. In their time at Toll they meet a romantic kidnapper, a damsel in distress and even a separate town hidden until night. This book is full of adventure, taken from the perspective of a child viewed as a villain by society! It is an exciting read.'
Anushka (Year 8)
Student Librarian
December 2022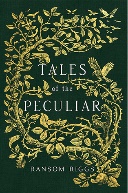 Tales of the Peculiar by Ransom Riggs
'A series of mysterious and eerie moral stories with humorous and heart-warming twists and turns of fantasy.'
Erin (Year 11)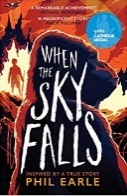 When the Sky Falls – Phil Earle
'When the Sky Falls is an action-packed story about a boy who has to go to a place away from his parents because they have gone out to war in WW2. The person he lives with isn't that nice and he turns into a troublemaker.'
Alex (Year 7)
Student Librarian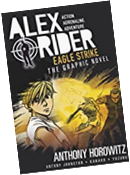 Alex Rider Eagle Strike by Anthony Horowitz
'Alex Rider had 90 minutes to save the world but is he going to do it? Alex Rider is on holiday with Sabina and her parents but while relaxing at the beach he sees his worst enemy and Alex followed him because he thought that he was up to something. Want to know what happens next? Then what are you waiting for? Read Alex Rider!'
Aranjit (Year 8)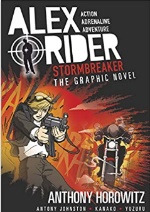 Alex Rider (Graphic Novel Series) – Anthony Horowitz
'If you're like me and don't really like reading books and you have to have a really good and interesting book to sit there and read on and on and not get bored, then you need to try ALEX RIDER! I am currently on book 5 and every book has been breath taking, edge of seat stuff so what are you waiting for!'
Theo (Year 8)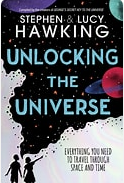 Unlocking the Universe by Stephen and Lucy Hawking
'I loved reading this book which teaches you the basics of space, physics and time travel. If you're a space lover (like me) this book is just the best for you!'
Victoria (Year 11)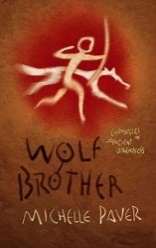 Wolf Brother by Michelle Paver
'I thoroughly enjoyed reading this book and the amount of detailed world building to be found in it, enlightens the reader to the research Paver put in her book. A middle-grade child's book, Wolf Brother, follows the story of Torak and a wolf cub, Wolf as they fight for survival. Fast-paced with excellent prose and foreshadowing, I recommend this book for adventurers who want to escape.'
Thamiahini (Year 10)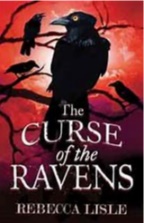 The Curse of the Ravens by Rebecca Lisle
'The book was really fun to read. My favourite part of the book was chapter 4 to chapter 6 and I think myself, the others did a very good job of it…overall its really fun to read.'
Sienna (Year 7)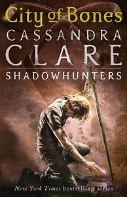 Shadowhunters – City of Bones by Cassandra Clare
'The book is an enormously interesting on e and is full of plots twists which are never expected. The book is incredible, I would highly recommend.'
Niamh (Year 10)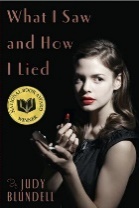 What I Saw and How I Lied by Judy Blundell
'Filled with unexpected plot twists that will take your breath away. Ever so intriguing once you begin reading.'
Reva (Year 11)
Student Librarian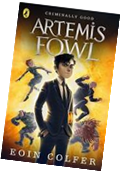 Artemis Fowl by Eoin Colfer
I like the Artemis Fowl book series because the characters in the story pick up on each other's faults and they all help each other develop throughout the story. The quests offered throughout each book challenge each character's main traits, and the antagonists of each book are always a match for the characters.
Sean (Year 11)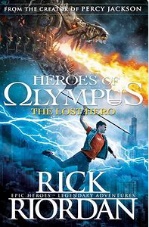 The Heroes of Olympus: The Lost Hero by Rick Riordan
Not too long, not too short, a great book. It can really captivate an audience. It teaches a lot about Greek mythology too and all in all should be read.

Adeife (Year 7)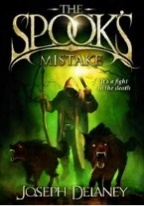 The Spook's Mistake by Joseph Delaney
It's a really great book. Every page is a thrill of mystery and adventure. I really recommend it.
Lisha (Year 7)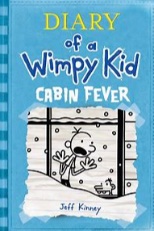 Diary of a Wimpey Kid: Cabin Fever by Jeff Kinney
I really liked Diary of a Wimpey Kid: Cabin Fever. One of the main reasons is the art. The drawing and the humour was amazing! 100% I also really like how Jeff Kinney makes his character designs. I also like how the main character does random things. Also, my last reason is probably the words and book covers houses.
Damian (Year 7)

The Highway Falcon Thief by M.G. Leonard & Sam Sedgman
I enjoyed the book because of its extraordinary story. The way the story is written is amazing because the characters are normal people but the author makes them sound so interesting. It's also good because it says in the book where they are in England so you can look at the map at the front of the book and see where you are.
Alex (Year 7)
Student Librarian